No.
Part # / Description
/ Price
Price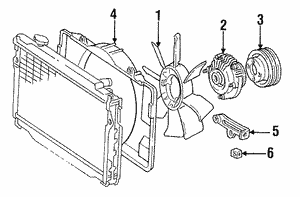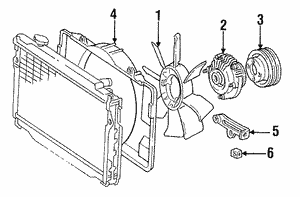 Engine Cooling Fan Clutch
Clutch
Fits Land CruiserRadiator Fan Clutch - Repair or ReplaceYour radiator fan Clutch can fail in such a way that your fan doesn't engage, causing an Engine overheat, or it reMains engaged at all times an is excessively loud. If your Toyota needs a fan Clutch Replacement, our technicians are available to help. 1993-94. Land Cruiser.